What We Can Do
As well as the common repairs below there are many other fixes we can perform for your Mobile Phone, Laptop and Tablets.
Software Updates
We can update the operating system for your phone, tablet and laptop, so you don't have to.
Back Up
We can back up your device to ensure you have a copy of all your data for safe keeping.
Photo Transfer
Free up space on your device and put all your photos on a DVD or USB.
Common Repairs
Water damage, cracked screens and faulty buttons, we have seen it all. Here is a list of some of the more common repairs we see here at The Phone Workshop.
Screen Repair
Example: Cracked glass/touch screen, dark ink like blemishes, touch screen non responsive, screen discolouration.
External Button Repair
Example: sleep wake button unresponsive, volume up and volume down buttons no longer working correctly, home button not working
Battery Repair
Example: where you have to charge your device more often than usual and the device runs out of power quicker and quicker.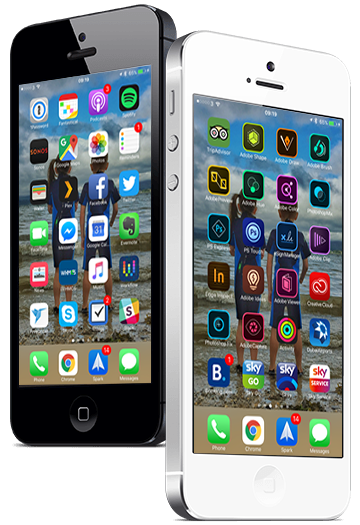 Charging Port Repair
Example: whilst plugged in your device no longer charges up.
Speaker/Mic Repair
Example: can no one hear you on the phone? Or can you not hear them on the phone, muffled sound, music not playing properly?
Liquid Damage Repair
Example: unfortunately there are still phones out there that are not water proof, we can do our best to try and revive a phone has been exposed to moisture.
Professional Service Always
With over 15 years of expertise in the mobile phone industry, rest assure you will be given the best and honest answers to your problems.